Hello everyone:
I need help with this . I am generating this column that is the result of multiplying the frequency of observation of threats by distance patrolled to obtain the CPUE.
the formula is

when I run the report by year the result is correct

, but when i run for 2 years range de result of column CPUE is the sum of both year

This is the aggregation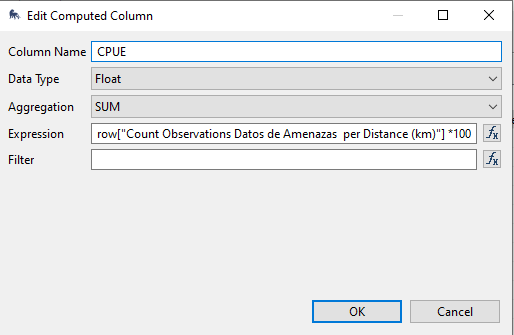 I think es very simple the solution, but i can´t find it.
Thanks