Hi Community,
This is my first topic. I would like to share the problem I am facing while starting the implementation tests with SMART. I have already looked at other posts and the solutions, but I still can't solve it.
We collected the first round of actual data in the field with 2 iPhones and 2 Android devices and exported the data through Connect directly from the smartphones and a tablet. Some patrols are synching, and others are not, as follows: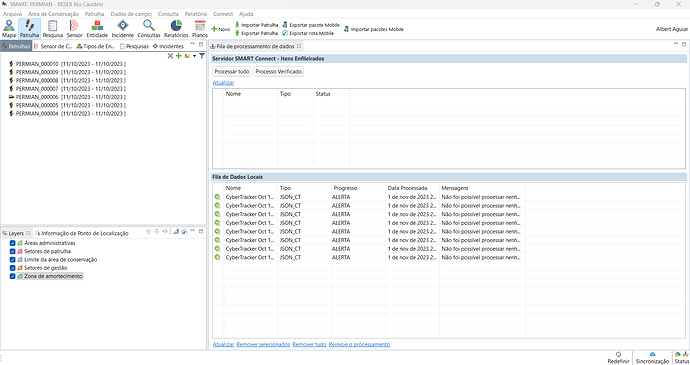 I just updated Connect and Desktop to version 7.5.7, but the problems remain. Below is the error log with further information.
SMART_error_log_01_11_23.txt (155.7 KB)
I appreciate your valuable support.
Thank you.