Hi All/Justin,
We are unable to load the latest SMART Mobile onto the phone with Kiosk mode on some computers. We are getting this error on 3 x computers: See attached photo.
2 x Windows 10 computers and 1 x Windows 11 computer. It is on the new version of SMART Mobile: 436.apk
SMART Desktop: SMART 7.5.6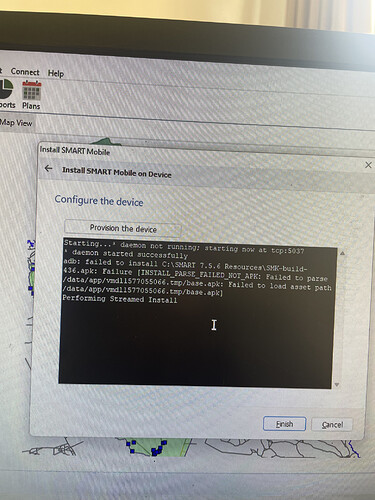 Important to note:
2 computers we have here ARE working with the new APK with KIOSK mode.
The computers not working as mentioned above DO work with an old SM version 347.apk but not with this new one.
Please do help troubleshoot if you can.
Cheers,
Xia