This is a configuration setting on desktop called something like "Use GPS for time". The idea is that the time on the device might not be correct, so the GPS should be used instead. For this to work, you need to wait for at least one GPS location.
-Justin
Hi Laura,
To add to Justin's comment, you can find the 'Use time from GPS' setting on the GPS tab of the Profile: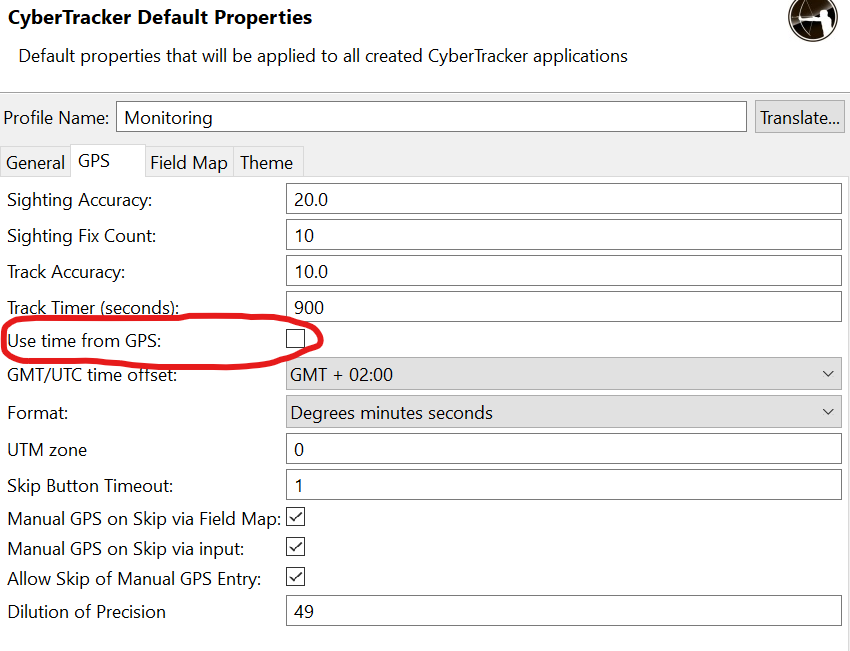 We generally recommend enabling this setting, as the GPS satellites can provide better accuracy, but if you're doing manual GPS entry and are working in an are where you can't reliably get a GPS location, you may want to disable it.
Thanks Justin, will look at the desktop settings!
Thanks for the addings Matt. We solved the issue.