Hi Guys,
I am trying to create a table in a report showing the number of patrols that were active for every hour of the day. I can get the result I am looking for in a patrol summary query by using the Number of Time Ranges filter multiple times and changing the start and end times on each one e.g. 00:00 to 01:00, 01:00 to 02:00 etc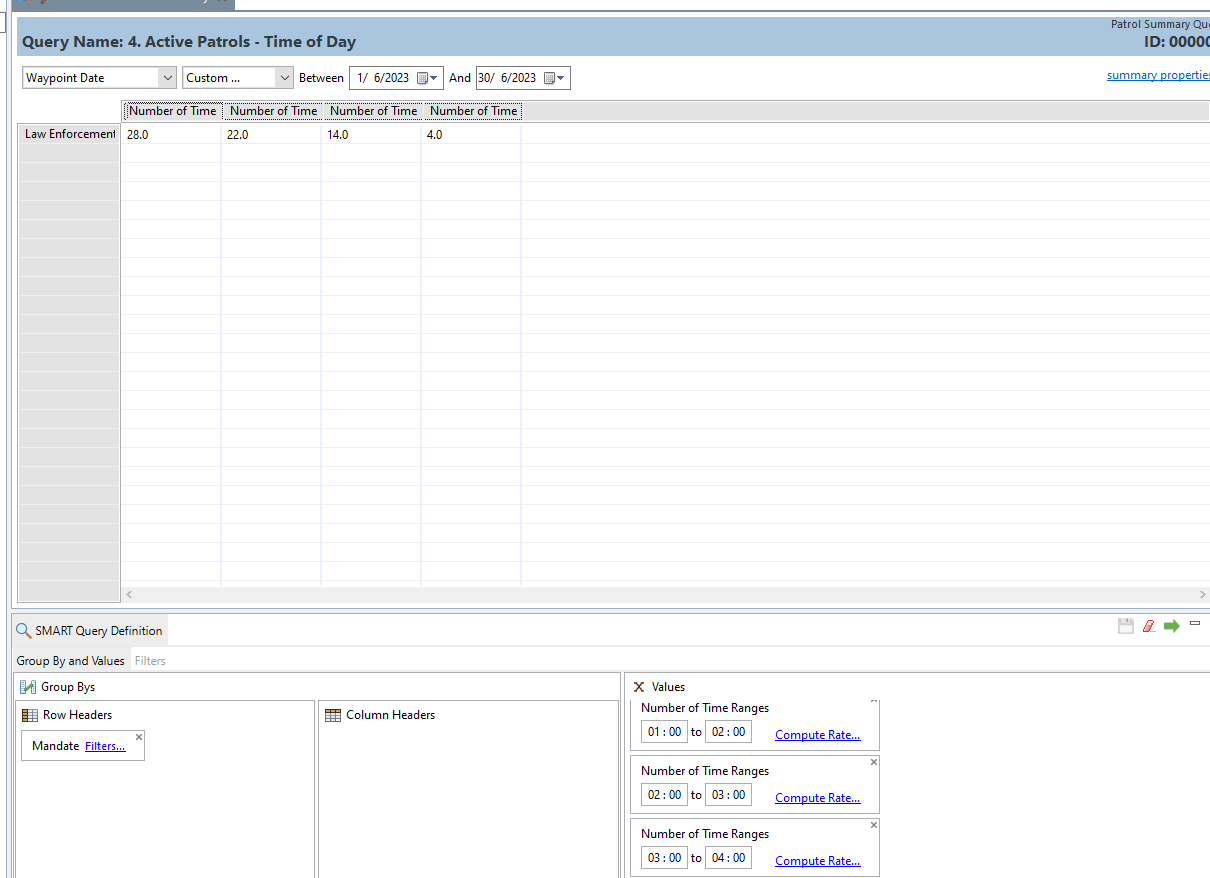 When I create a data set to import the query into a report it appears that only the first time range has an name / alias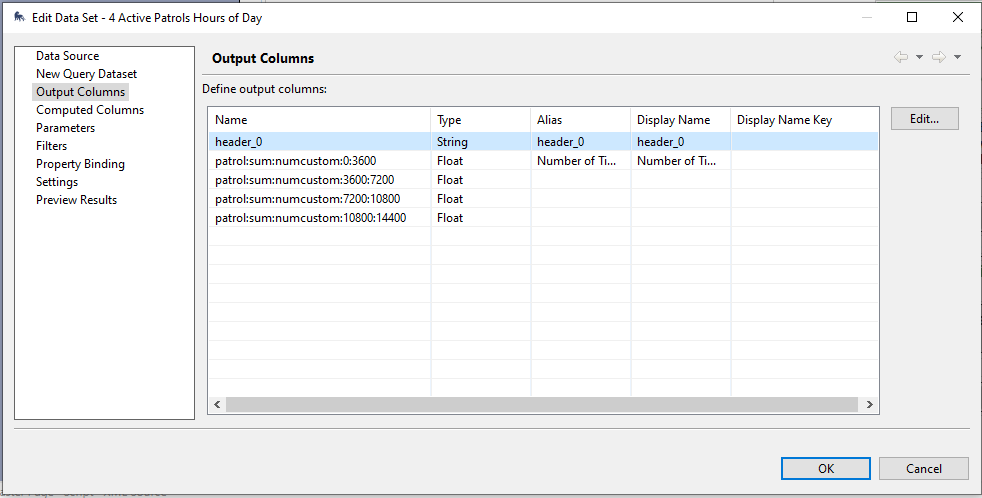 When I preview the results of the query I get an error screen (message included in .txt document below) and the message has to do with the column name or alias Number of Time Ranges already having been used?

[Patrol Times - Error Message Detail.txt|attachment]
(upload://7q5VgSVDJpVndJCpaSarjNNJA7t.txt) (3.3 KB)
This has worked in the past so I am unsure why it's not working now, anyone have any bright ideas?
Thanks in advance
Nick