Hi all,
We have an issue where track and waypoint time were converted to UTC+0 from UTC+8 when import into SMART from GPX file. The time setting in GPX file and device (PC) were confirmed to be UTC+8.
Attempt to solve the issue:
Tried on multiple PC. The problem remain.
Using a fresh download SMART example CA. The problem remain.
Tried multiple GPX files. The problem remain. Using the same GPX on SMART 6.3. It works on SMART 6.3.
Changing/Reset Time setting in device and restart PC and re-import into SMART. Imported time converted to UTC+0 no matter what setting in the device (ie UTC+8, UTC+0, UTC-8).
If anyone encounter any similar problem using SMART 7.5.4? It would be great if anyone have any idea what might cause this problem and how to solve it.
Thanks in advance.
Original GPX File with time UTC+8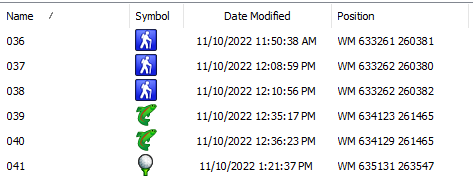 Time converted to UTC+0 when imported into SMART 7.5.4