Dear colleague
I'm on progress to develop new report template design.
On that template, I have 2 dataset:
Animal distibution Dataset from Patrol Observation query (POINT) to know animal distribution,
Dataset Conservation Status from JDBC Connection data source (CSV) for Conservation Status of animal
Then I made a joint (table) dataset between both of that dataset.
My problem is, I try to add SMART Map with Map Layer from that Joint Dataset, not from Animal distribution dataset.
Is it possible or does anyone know how to add map layer from joint dataset?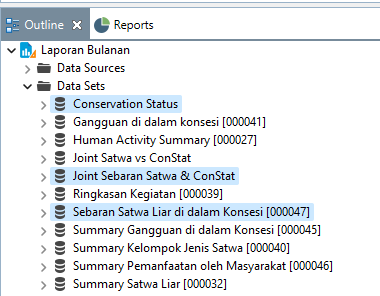 Here my dataset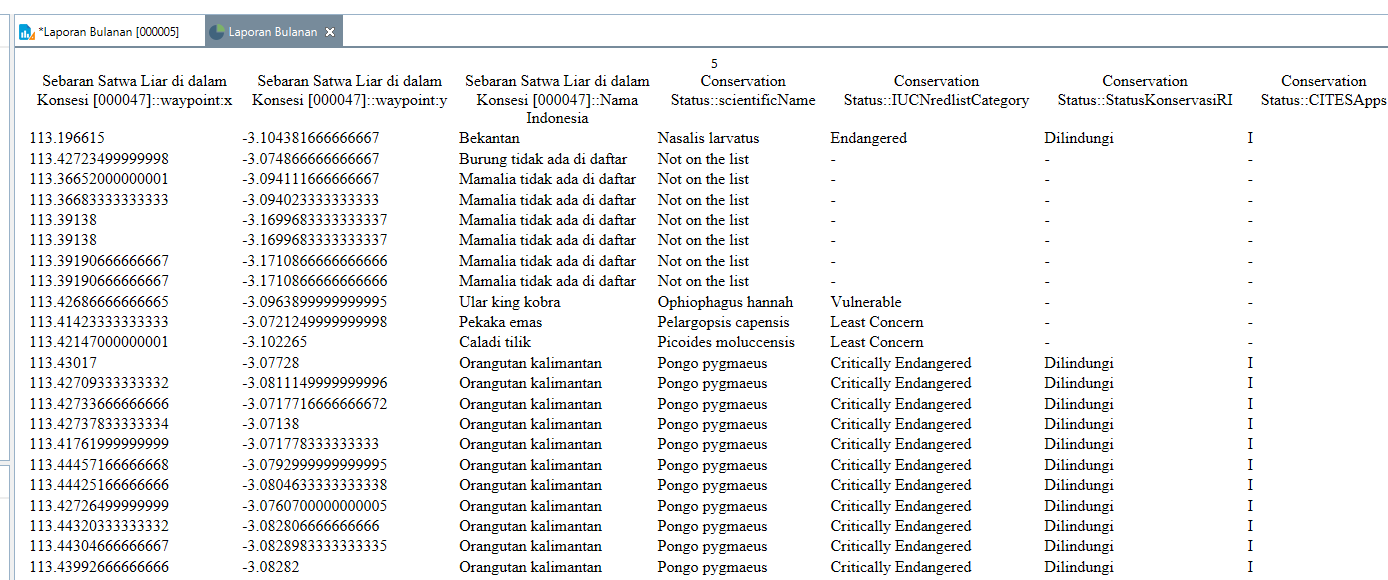 Here my joint dataset table, there is X Y information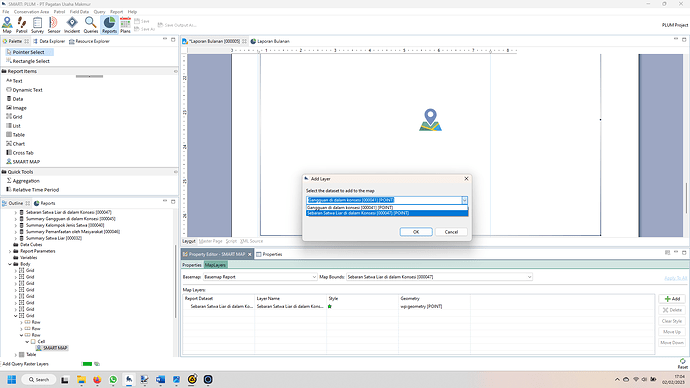 But there is no option to add my joint dataset as Map Layers
Regard
Lili Sadikin