Hi all,
This is an old issue reappearing to me from testing phase of SMART 7.x. Our on premise Connect server is updated to components from 2023, the mobile and desktop versions as well, but still the number of unpossessable JSONs accumulates as the number of mobile app users increase and is currently at 25. Some packages are waiting for 2+ weeks and still stuck. Waiting for many cycles for packages to be processes does not help. Some packages are stuck as queued, some as being processed, but never get there.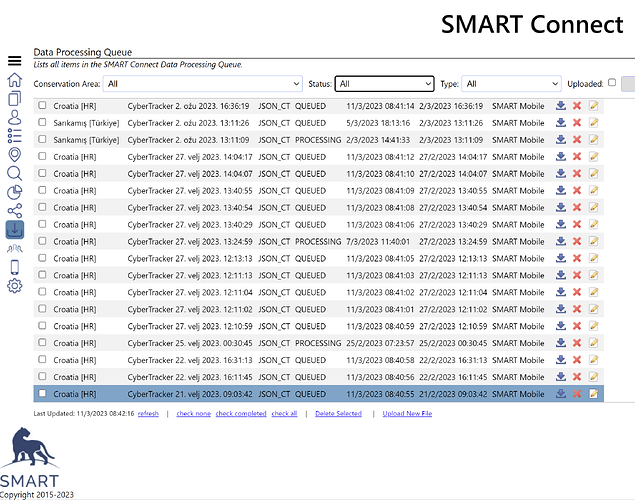 Another issue (may be related to stuck JSONs - I do not know) is that when downloading packages from Connect, I often get the message as this: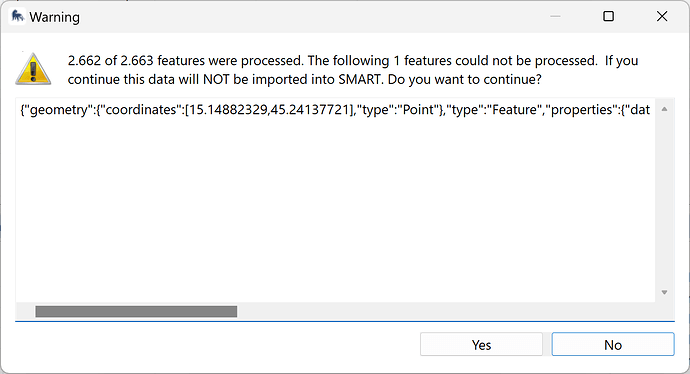 I always click on "YES", accept loosing one point, presumably of patrol, and the package is processed.
I attach from Connect downloaded packages, which cannot be processes and log files from SMART Desktop. If server logs are needed, then I will ask our admin to provide.
JSONs_Stuck_on_Connect_JK.zip (750.3 KB)
SMART_Desktop_log.zip (497.4 KB)
Hope this help understanding the challenge.
Cheers,
Josip