Hi all,
After entering some 20+ Independent incidents, all with photos attached, in SMART Desktop 7.5.6, the attempt to sync with Connect 7.5.5. ended with error message (s), see attachment, with error messages. Upload got stuck on different JPGs.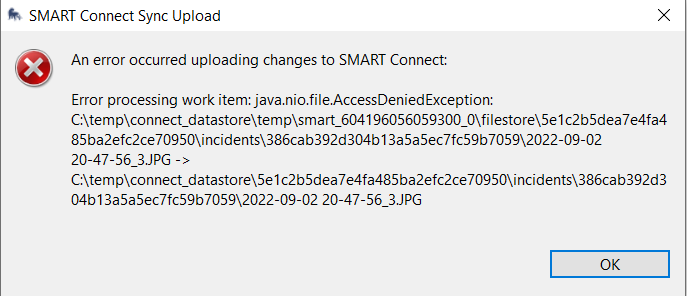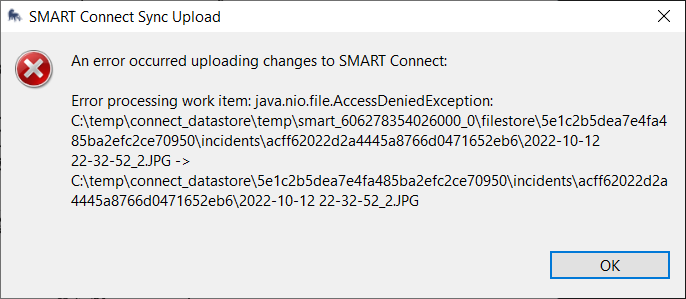 I resolved this situation once by first downloading all changes from Connect to SMART Desktop, then deleting CA on Connect and then uploading the whole CA from SMART Desktop to Connect. After this being done, the synchronization worked OK. The CA had to be downloaded to every SMART Desktop instance for synchronization to work.
However, two days later and after some more Independent incidents entered in SMART Desktop, the issue came back. I attach log file as well. The incidents happened on 18.01.2023 and again on 20.01.2023.
I tried exporting CA from one PC and importing it to another, replacing older version with the most recent one, but the error came together with the latest version of CA
I repeated described steps to remedy the issue, but I am afraid the problem will happen again. Our CA is 2.6 GB, half of it are attached protos of incidents, another half are offline maps. Cold this be a problem?
JK_SMART_LOG.zip (149.5 KB)
Thanks!
Josip