Hi all,
One little, but annoying feature of SMART Desktop 7.5.2 is that it is not possible to chose anywhere in settings the date format. If query data is exported as *.csv, then date format is only with months as shortened words.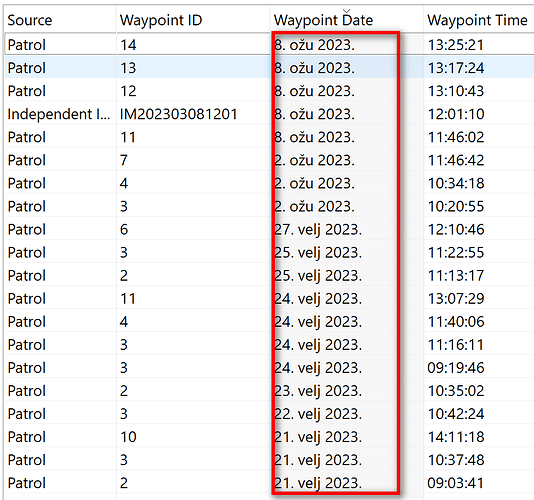 This makes further use of such export rather difficult. How about option in settings to chose date format, or at least that it is the same as format set in operating system?
This is similar to my earlier suggestion to introduce one DateTime field. Such field even appears in some queries as "Last Modified", still with months written with words, but it shows it is possible to merge date and time in one unique data type determining TIME.
Thanks,
Josip